Selling a Wholesale Distribution Business
The U.S. wholesale distribution industry is extremely large (with over $7 trillion in annual sales) and quite fragmented.
We believe this market fragmentation will drive M&A activity for the foreseeable future as a strategy for those in the industry to protect and create value.
Certain strategic buyers will look to consolidate to gain scale to improve margins and reduce competition in various market segments.
If the time has come for you to sell a wholesale distribution company, Keystone Business Advisors has the industry experience required to structure and facilitate a successful transaction.
We understand the challenges you face and will be able to present your business to buyers who are most likely to see the value you have built and pay for it.
It is critical to work with a regional wholesale distribution business broker or M&A advisor who knows your market and can help you navigate the sale process. Keystone Business Advisors specializes in the sale of California-based wholesale and distribution businesses with up to $100 million in annual sales.
Overcoming Wholesale and Distribution Industry Challenges
While wholesale and distribution companies seek to deliver the best products and services, there are a variety of challenges facing U.S.-based companies. They have been spurred by technology along with the increasing complexity of domestic and international issues. Companies that succeed must remain competitive on price and find ways to bring value to their customers.
Increasingly, customers are expecting faster delivery of their products. This fact means that retailers now demand more expedient delivery from the companies that they work with. Another issue that wholesale/distribution companies face is centralized buying. Typically, centralized buying is done by large companies who look to use their buying power as a way to leverage suppliers and speed up their delivery process.
A sample of wholesale distribution companies we handle include:
Wholesale distributors
Consumer products
Paper products
Plastic products
Packaging products
Construction products
Medical equipment
Electronic products
Hardware products
Industrial supply
Metal merchant wholesalers
Machinery and equipment
Footwear and apparel
Cleaning and janitorial supplies
Sporting goods
Toy and hobby goods
Auto products
Food products
Farm products
Wholesale trade agents and brokers
Import/Export
Sell My Wholesale Distribution Company
You might be wondering, "How can I sell my wholesale distribution business?" With decades of proven experience behind us, the team at Keystone Business Advisors has the experience and know-how to help you present the best image possible to prospective buyers. We accomplish this through our comprehensive marketing program, which starts with a 20 to 60 page Confidential Information Memorandum we prepare to provide a comprehensive overview of your business and highlight its value drivers, competitive advantages, and synergies that could be attained by a strategic buyer.
We then target strategic and private equity buyers we feel are a best fit and most likely to pay what your business is worth. We are good at resolving potential "deal killers" through upfront due diligence to ensure that buyers remain motivated and the deal moves forward. We have firsthand experience with some of the challenges that you face and know what buyers in your industry are looking for.
Sell Your Wholesale or Distribution Business with Keystone Business Advisors
Your industry is changing rapidly. Thanks to new innovations, globalization, and an array of other diverse factors, there is a rise in buyers looking to acquire wholesale/distribution companies. But when it is time to sell a wholesale distribution business in Southern California, it is essential to have a proven advisor in your corner to help you navigate the sale process.
Keystone Business Advisors will manage the sale of your wholesale distribution business to keep things moving forward to ensure sensitive information is protected, uncertainty is avoided, and the best price is achieved.
Refer below for a sample of technology business transactions we have recently completed.
Industrial Supplies Distributor
has been acquired by
a family office

Wholesale / Distribution
has been acquired by
Gosling, Inc.

Water Conditioning Distribution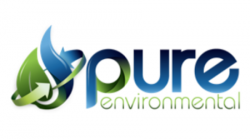 has been acquired by
a strategic buyer